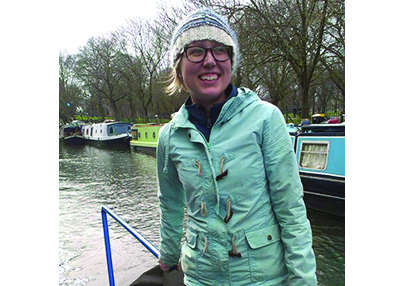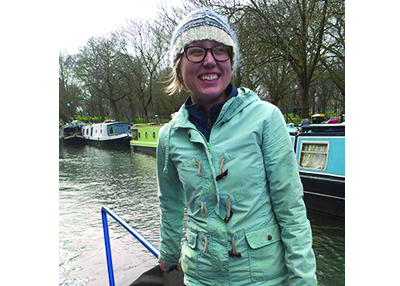 1. How did you become involved in SkyWay?
I became involved with SkyWay as a volunteer in 2013 when I was completing a placement for my MA in Applied Anthropology and Community Development. I was helping Sam do research for fundraising and helped Debbie out with the Grow programme.
2. Tell us an interesting fact about you
I live on a canal boat, which I love because I grew up on Lake Erie in the US and living on the water is very important to me.
3. Which young person/people have inspired you?
Seeing young people become active members in their community and care about the people around them and the place they live in is very inspiring to me.
4. What is your earliest memory?
My earliest memory is playing in the corn that my dad grew in our back garden.
5. What would you tell your younger self?
I would tell my younger self to always be grateful for what you have.
6. What's the best thing about Hackney?
I love the mix of people in Hackney. You can meet people from all over the world in this borough!
7. What meal would you share with a young person?
Most mornings I'm homesick for a giant American breakfast covered in sausage gravy, so I guess I'd go with that as a meal to share with young people. Most people give me a really weird look when I go on about how delicious sausage gravy is first thing in the morning!
8. How would you like to be remembered?
I would like to be remembered as someone who worked hard to make the world a better place.
9. What have you learnt from young people?
The young people I work with have been very keen to teach me about British youth culture!
Thanks Mary!