Custom Sliders with Joshua Sokoya
We had the pleasure of having one of our previous attendees at the Blue Hut, Joshua Sokoya (now running his own business Custom Crep City UK), come down to the Blue Hut to run a Custom Sliders project with our young people. Alongside his amazing team and our staff, our young people sketched out, designed, and produced their own sliders over a period of 6 weeks. In the video below he explains how attending sessions at the Blue Hut and working with SkyWay when he was younger helped to develop his skills, and gives a brief explanation of his business and how it all started!
With all the experience that Joshua has under his belt we were excited to see how the project would run and whether our young people would take to it. The first week began with a run through of the process for making the sliders, with an example pair provided for our young people to see. Once the explanation was done, it was time for everybody to get down to the nitty gritty stuff – researching design ideas and coming up with the concepts for their sliders.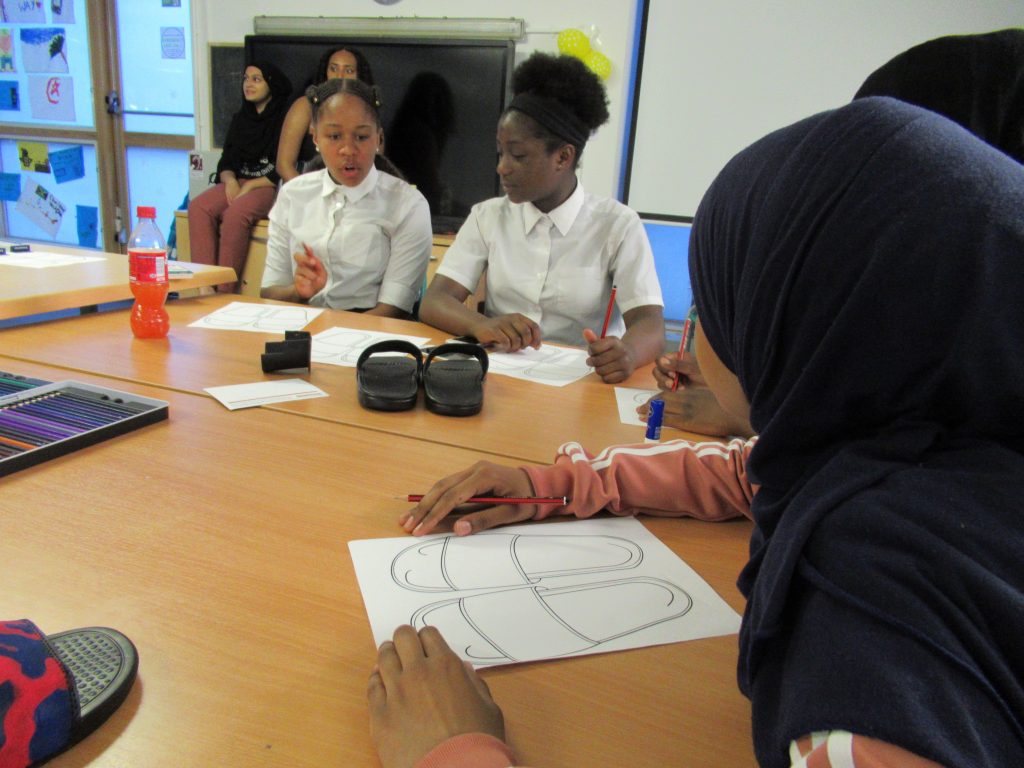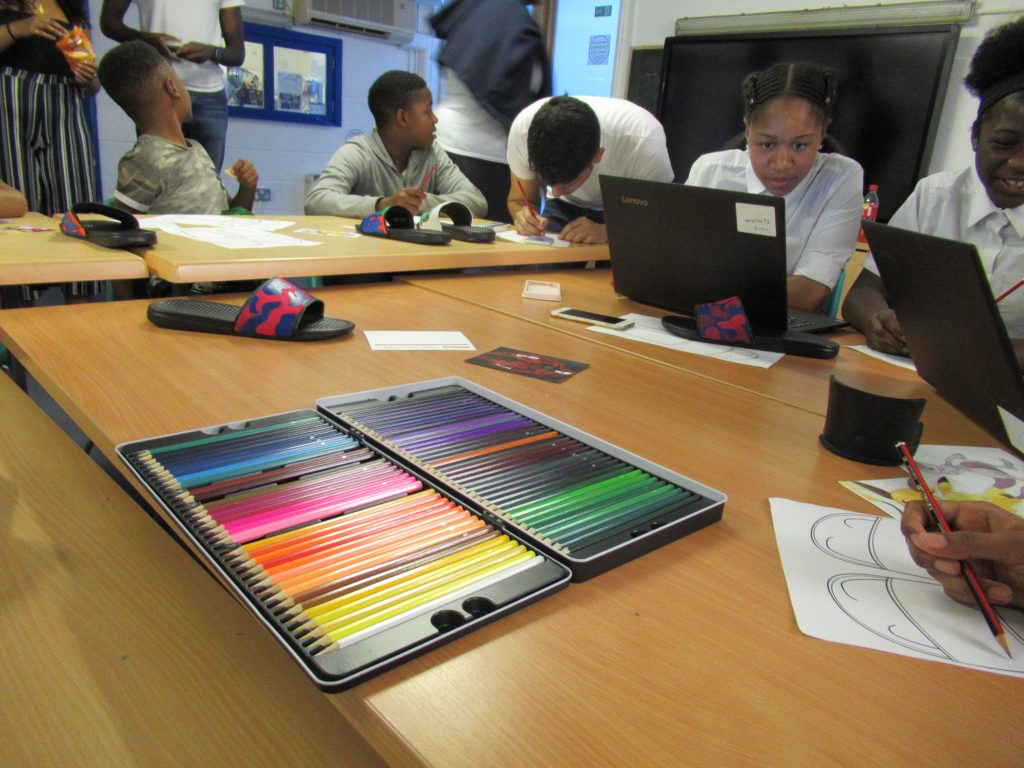 Over the following 5 weeks those designs were then transferred onto tracing paper and finally onto the sliders themselves. Once the designs were on they then used an airbrush to colour them in, and coated their artwork with varnish for it to set.
We would like to extend a heartfelt thank you to Joshua and his team for coming down and sharing their knowledge and skills with our young people! If you would like to get in touch with Joshua you can find him at:
If you would like to help us to continue doing this type of work in the future, please donate now by visiting the link below: