Tasty Winter Chicken Stew Recipe!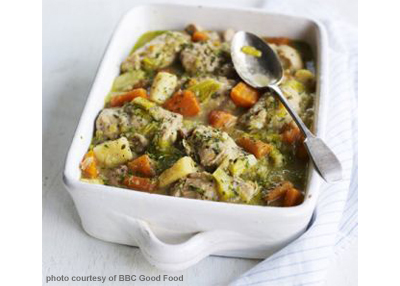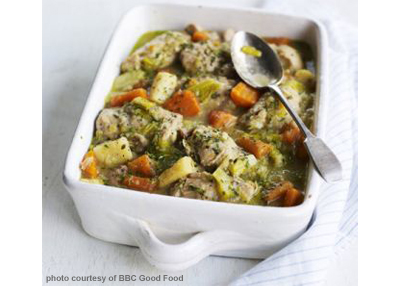 With the weather not being so friendly at this time of year, comfort food is a must! This BBC Good Food Winter Chicken Stew is a favourite over here at SkyWay HQ. It's simple, affordable and warms the soul
You will need:
1 tbsp sunflower oil
1 onion, finely chopped
4 garlic clove, sliced
1.4l hot chicken stock
1 large potato, finely grated
1 tbsp fresh thyme leaf
2 tsp fresh rosemary leaves
2 x 850g family packs skinless chicken thighs (count the number in the pack- you need 16 in total)
6 carrots, halved lengthways and cut into chunks
2 parsnips, halved lengthways and cut into chunks
3 leeks, well washed and thickly sliced
How to make it:
Heat the oil in your largest pan – an extra-large wok with a lid is ideal. Fry the onion and garlic for a few mins until soft, then pour in the stock and stir in the potato and herbs
Add the chicken and bring to the boil. Stir in the carrots, parsnips and leeks, then cover the pan and leave to simmer on a low heat for 40-45 mins, stirring every now and then, until the chicken is tender. (Cool and freeze any extra portions, and use within 2 months – thaw at room temperature, then reheat in a pan until bubbling)
We like to serve it with a nice dollop of mash potato
Enjoy!