---
From the beginning of June up until the middle of August, we worked with Chocolate Films and London Youth to run an animation club for our Younger Futures (8-14) group. Over eight weeks, our young people prepared storyboards and animations and cut out and drew on coloured cardboard to make different figures and backgrounds. They then used a camera and stop-motion animation software on Macbooks to put everything together and make short films.
Learning Something New
Week 1 & 2 saw our young people get an introduction to stop motion animation and a demonstration from Ben from Chocolate Films on how to use the equipment. Ben had them split into groups to prepare their storyboards and cutouts and think about the story they wanted to tell by the end of the eight weeks. In this session, many of the ideas that would end up in the final films started to take shape. Our young people created pirates, turtles, astronauts, fishes, tarantulas, flowers and more!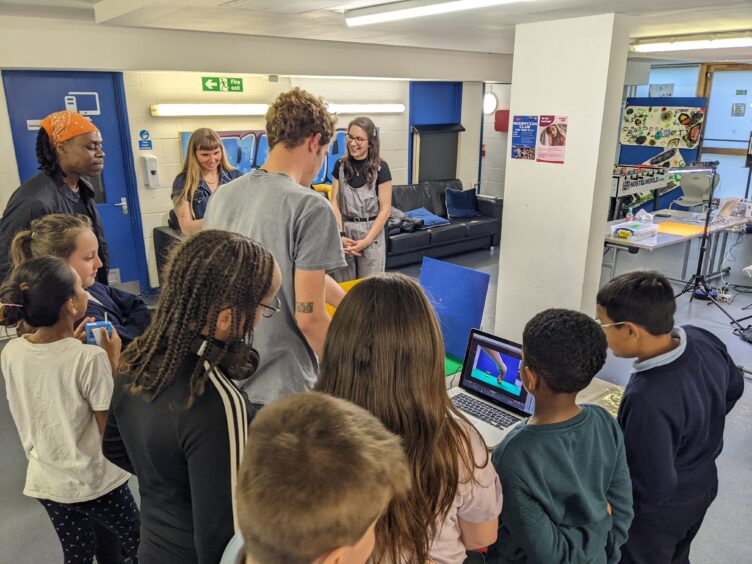 Ben showing the young people how to use the animation equipment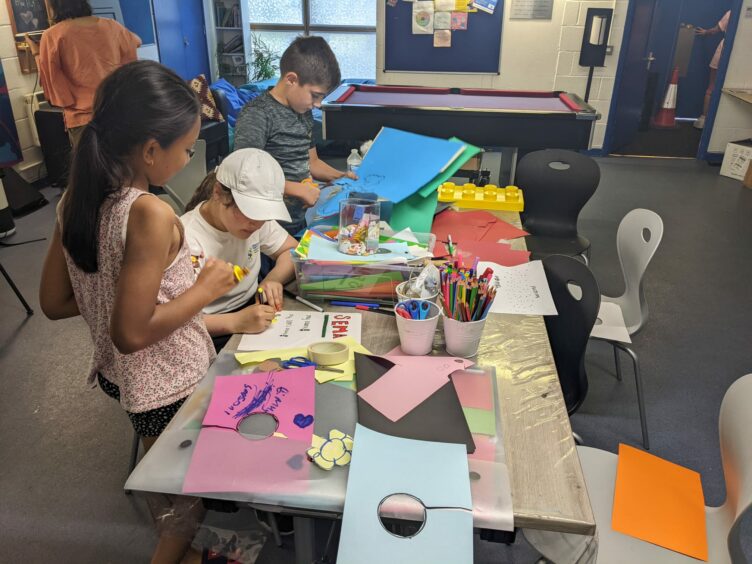 Two of the girls preparing their cutouts for their animation
Getting More Confident
As our young people developed confidence, weeks 3 & 4 saw them getting more comfortable with the equipment and expanding on their ideas from the first two weeks. As they continued to work on their storyboards and cutouts, they started using the cameras to take pictures and take their first look at their ideas in animation form.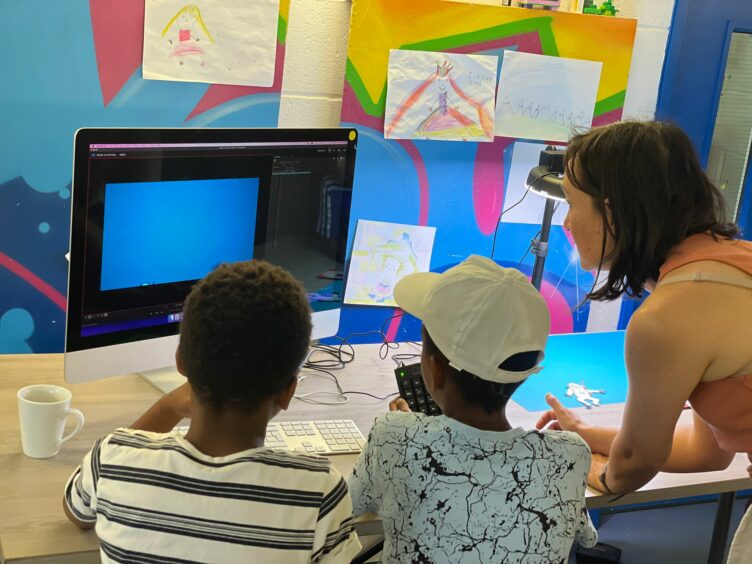 Here two of the boys are seeing how the camera transfers their astronaut into the animation software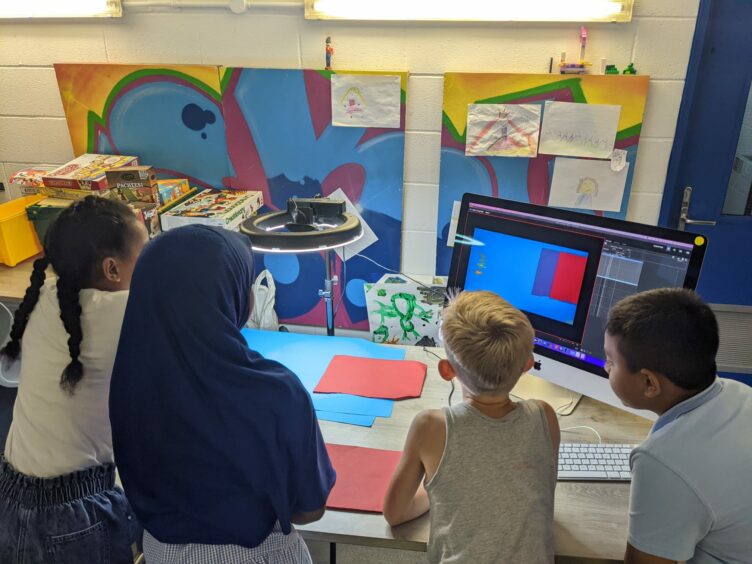 And a few of our boys and girls are experimenting with different shapes to see how they can change the backdrop of their film
The Final Films Start to Take Form
Our young people continued working on their animations over weeks 5 and 6. These two weeks saw two girls, Joudy and Joury, creating an animation showing different animals that come out during daytime and nighttime as part of their film. At the same time, Rhianna made a bank robbery animation out of Lego, where the unfortunate robber eventually got caught by the police. Thrilling stuff!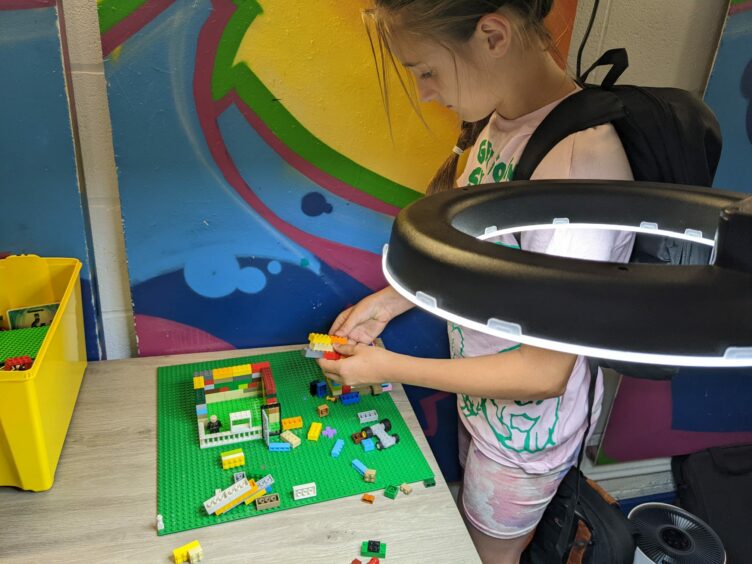 One of our girls working on her Lego bank heist animation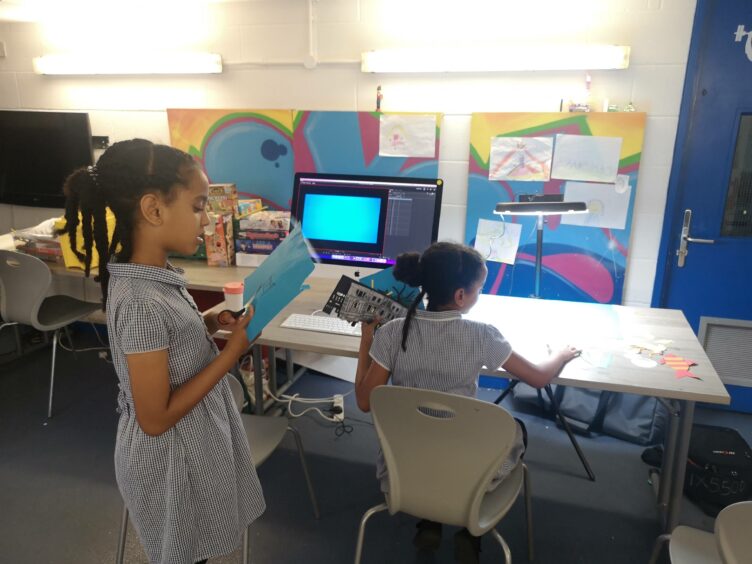 Two of our girls working together on their day and night time animals animation
Almost Showtime
As we neared the end of Animation Club, we had to reschedule weeks 7 and 8. We ended up having one three-hour-long session during the summer holidays. In our final session, the young people spent the day finalising their films in preparation for the upcoming exhibition. One week to go, and their films would be up on stage in front of an audience made up of Hackney Quest, The Mentoring Lab, The Compass Collective and the Chair as well as one of the Trustees of London Youth.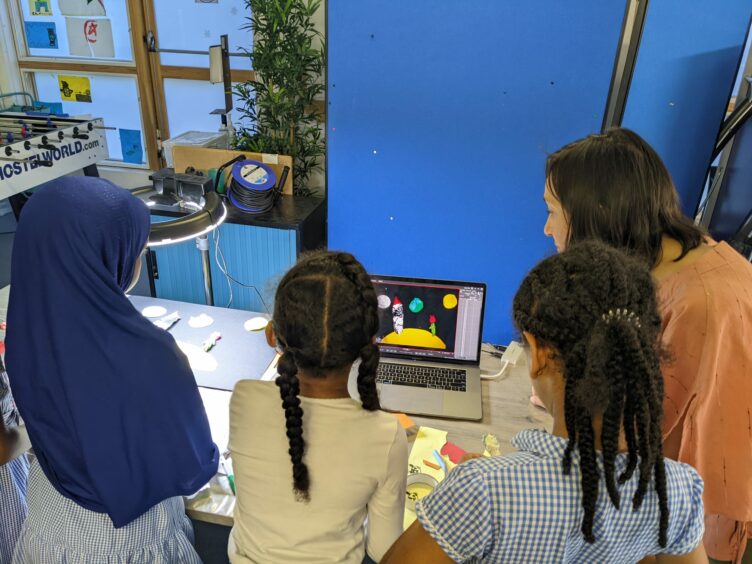 The girls finishing off their space rocket launch animation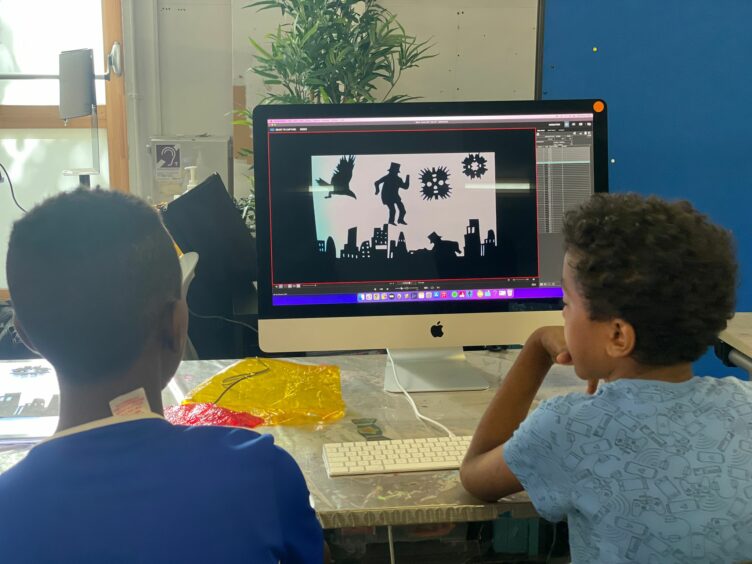 Two of our boys finishing off their abstract film with a city backdrop, crow and figure in a top hat
Exhibition time at The Bishopsgate Institute
It was an exciting moment as we all headed to the Bishopsgate Institute at the end of the eight weeks. Here, our young people presented their films on stage to the other youth groups and the chair and trustee of London Youth. It was a very intimidating moment, and for many of them, their first time on a stage, so we had our youth workers, Rosie and Angel, up there with them for support. As we stood on stage, our young people got to see their hard work come together as their films were played in front of the big crowd.
You can see a montage of all of their films on the link below:
Blue Hut Animation Workshop montage
We are so proud of our young people for their hard work and the courage they showed to get up on stage. We hope they're as pleased with how their films came out as we are and that they'll keep the experience with them as they grow up. Who knows? Maybe some of them will become budding filmmakers or animators themselves!