---
It's been another summer programme filled with lots of laughs, fun, hard work, sunshine, snow (it might have been artificial but it was as cold as the real thing), theme park rides, healthy food, an inflatable bouncy castle and lots and lots of happy faces.
We had the second hottest ever recorded day in the UK but it was nowhere near as hot as the activities that we had on offer for all of our young people! With a summer consisting of BMX bike riding, a day trip to Thorpe Park, two days of Snowboarding/Skiing, our Teenage Kicks football tournament, our usual Community BBQ and more – we couldn't have asked for a better one at SkyWay. It's been so busy we've only just now had time to catch everyone up on it!
Teenage Kicks
With over 350 young people, this year's Teenage Kicks was our biggest ever. With teams from all over Hackney, Southwark, and Islington taking part there was a competitive feel in the air as the teams representing their separate boroughs made their way onto the pitch and began preparing for the day ahead. At 10.30am the majority of the teams, coaches and parents had already arrived and were eagerly awaiting the start of the tournament – the sun was shining, the turf was bright green and a day of footballing magic was ready to begin!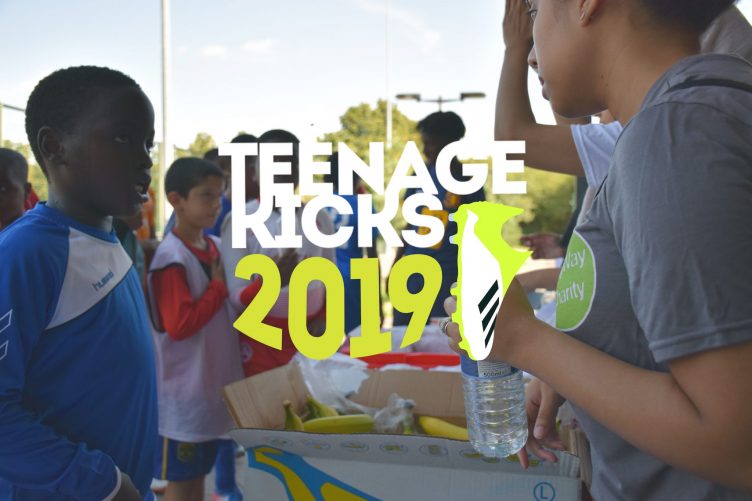 This year's age groups included the under 10's, under 12's, under 14's and under 16's. The first to kick off were the under 10's and 5 Star Elite got the ball rolling with a 2-0 win against Essex Road Giants. A couple of games later and it seemed clear that 5 Star Elite had come with every intention of lifting the trophy as they swept aside Shoreditch Youth A and Hackney & Islington in quick succession. Meanwhile, in the under 14's group Essex Road Giant's second team got off to a bad start after losing their first game 1-2 against Chettle Court but soon remedied that with two 2-0 wins, a 1-0 win, and a 3-0 win to see them top their group.
Having reach the midpoint way of the day lunch and drinks were handed out to all of the participating teams and coaches by the SkyWay staff. Things were far from over but it was a welcome respite before everybody dove back into the drama and action of the games on show.
Every year we seem to get more and more young people turning up and honestly, it's such a positive thing for the community. Football and physical activity in general is such a healthy outlet for these kids and having an organisation like SkyWay providing them with days like today encourages them to keep fit, build relationships with their peers, and to communicate with one another as a team. Those skills won't just be valuable on a football pitch but throughout their lives.
– Aaron, Coach for Ballers in the Under 14's
In the under 12's group things had seemed precarious for Chapel Youth B as they drew their first two games 0-0, but two 2-0 wins and a 1-1 draw later they found themselves out of the group and into the semis against Shoreditch A. From there, a 1-0 win put them through to the final where they went on to beat ERG B to claim the under 12's trophy. Meanwhile 5 Star Elite continued their domination of the under 10's group as they comfortably saw of Shoreditch in their age group's final to claim their trophy, and Essex Road Giants faced off against Adamant in the under 14's final and narrowly won 1-0. In the under 16's group Jellot once again claimed the trophy for the second year running.
With all the games having finished the winning teams had their picture taken and cheers and laughs resonated around Haggerston Park as they were finally able to enjoy the result of their effort throughout the day.
To all of the teams, coaches, staff, referees and partners that supported us this year – thank you. We hope to see you again next year!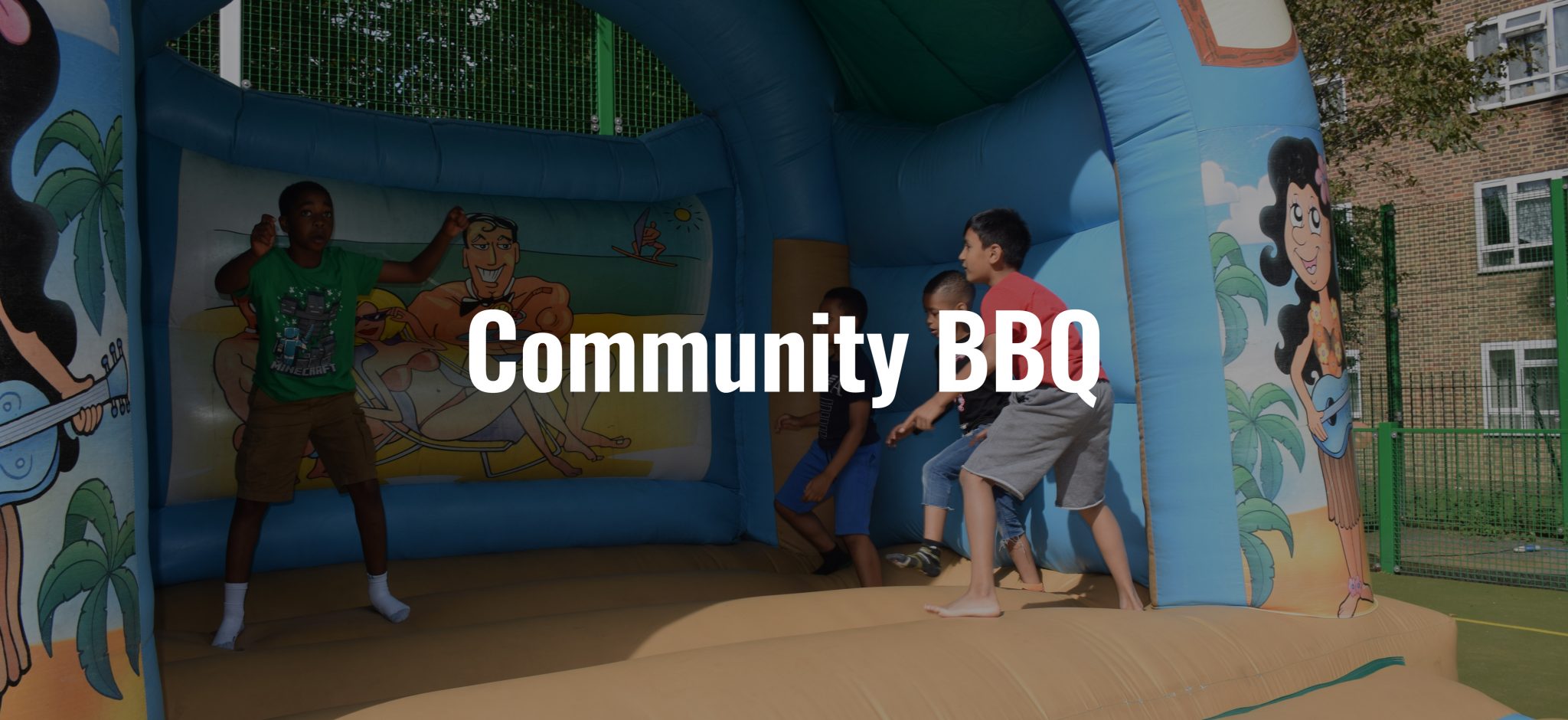 With plenty of food, drinks and laughs we're looking forward to doing it all again next year!
– Hajira, Youth Worker at The Blue Hut
That's what we said last year when we had 120 young people and parents attend our community fun day. Incredibly, this summer we managed to top last year's numbers with an estimated 270 young people and parents attending on the day. Activities on offer included face painting, football, table tennis, a bouncy castle, a DJ, table football, and mask making alongside the main focus of the day of course – the BBQ!
Feeding 270 people might take some work but we managed to keep the fires raging from 1.30pm-6pm to make it happen, providing a mouth watering menu of food that consisted of: chicken curry, jollof rice, macaroni cheese, tuna pasta, salad, BBQ'd chicken, grilled cheeseburgers and BBQ'd Basa. The Blue Hut staff had spent the evening before preparing the food so seeing all of their hard work pay off was the perfect reward to all of their labour.
The young people and parents in the community got to enjoy a day of good food and entertainment and there wasn't a person with an empty stomach to be found by the time the sun had started to drop across the horizon.
To everyone that attended and made this such an amazing day – thank you! We hope that you had as much fun as we did.
My favourite part was the mask making. I got to become a tiger!
Throughout the summer holiday period there were also opportunities for young people to get involved in: a healthy relationships workshop, a dance workshop, a bowling trip to All Star Lanes bowling in Brick Lane, a BMX bike riding session to the Velodrome at the Olympic Park in Stratford and regular football training sessions running 3 times per week with a qualified coach on the astro turf outside the Blue Hut youth centre. We also ran our regular open sessions with pool, table tennis, table football and air hockey available.
We didn't think it was possible but somehow we managed to top last summer in terms of activities and events on offer and we hope we can continue to do so as the years go by. It seemed that we had even more young people attending our sessions this summer than any of our previous ones, and we couldn't be more thankful at being able to do the work that we do with all of them. Doing so helps us get one step closer to carrying out our mission of inspiring as many young people as possible to achieve a positive future!
We hope that everyone that took part this year took something from all of the sessions that we ran and enjoyed themselves. Here's to 2020 and making it an even better year!If you would like to help us to continue doing this type of work in the future, please donate now by visiting the link below: