---
Here at SkyWay, we're so excited for the summer ahead of us which will include football, dodgeball, animation, graffiti art and more. We've pulled together a whole host of exciting activities for young people from 6 to 25 years old to enjoy.
Our summer programme will be running from the 1st to the 26th of August from Monday to Thursday, and we also will have hot lunches available for young people in our afternoon programmes aiming to ease the pressure on families with inflation at an all-time high and energy prices rising.
We'll be running activities across all of our different age groups with the aim of supporting, challenging and empowering young people. Below is an outline of what we've got planned for the summer. All of our activities are free for people taking part.
MINI MADNESS

Being 6-9-year-olds, our Minis group are a hive of creativity and imagination and always have tons of energy to burn. In each session, we will have two hours of sports including favourites like dodgeball and football as well as imaginative thinking games. We'll also have lots of creative activities such as:
A create your jigsaw session where young people can take their finished jigsaw home and challenge their family members and siblings to complete it
A create your marbled masterpiece session
An indoor cinema day where young people can pick a family-friendly film to watch out of a selection
For those who love sensory play and getting their hands messy we have:
 A clay creation day, where young people can turn a big lump of clay into whatever their imagination holds
With every activity, we recommend wearing something you can move about in and do not mind getting the odd bit of paint on. This means everybody can enjoy the fun without worrying.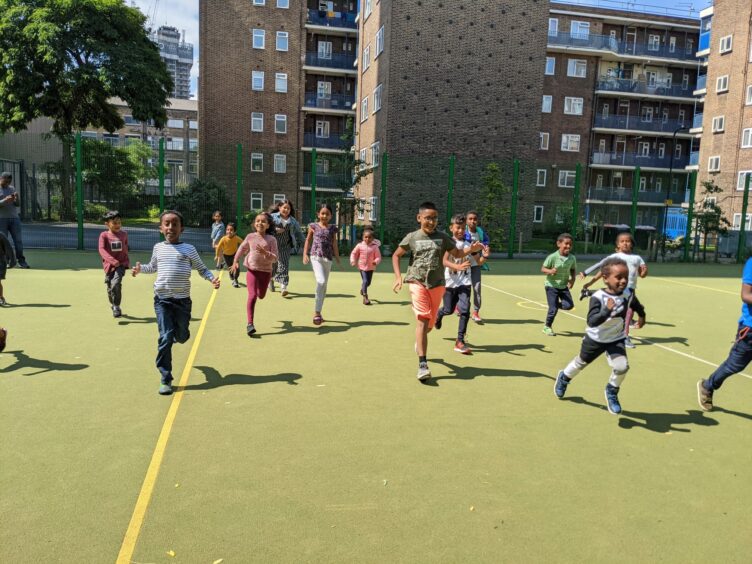 Last summer our minis group had lots of fun playing dodgeball, football and cricket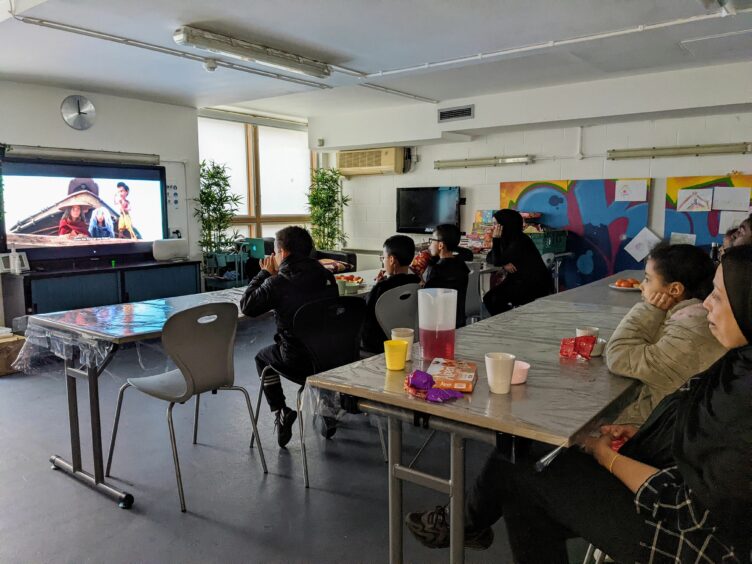 And watching Raya the Last Dragon at our indoor cinema session
Join the Tween Team
For 10-14-year-olds, we'll be offering a ton of ways for them to keep active, have their voice heard, and spend time with their peers such as:
Our social action banner-making workshop, where young people who have social issues that they're keen to discuss can express themselves creatively and have open conversations about the issues at hand
An outdoor cinema day where young people can choose an age-appropriate film to watch out of a selection
A stop motion animation workshop with Chocolate Films for those who want to get into filming and editing
A graffiti workshop for those interested in street art and want to practice their tagging skills
For sports fans, there'll be a ton of opportunities to get active and work as a team:
On the 2nd of August, we'll be travelling to Haggerston Park for a youth club sports day where there'll be football, rounders, dance, cricket and more
To celebrate the summer we'll be running our annual Teenage Kicks flagship football tournament where young people will have the opportunity to play some good-spirited competitive football and battle for the TK trophy.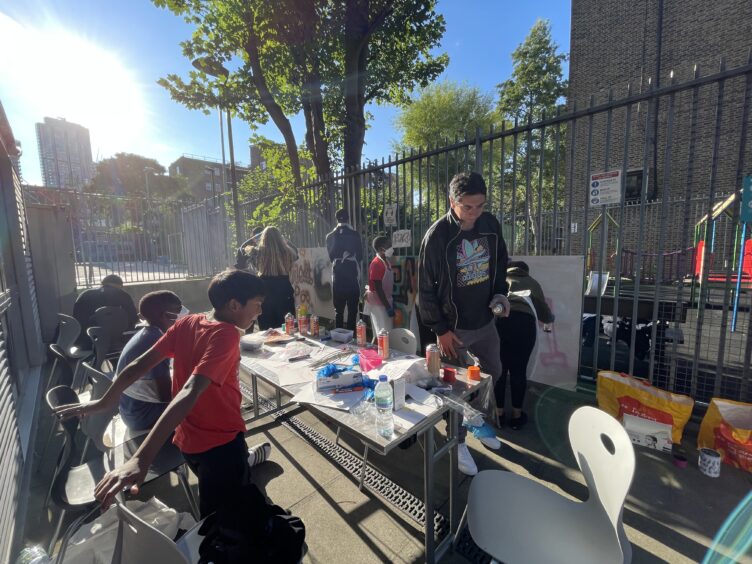 Our young people had great fun trying their hand at doing some graffiti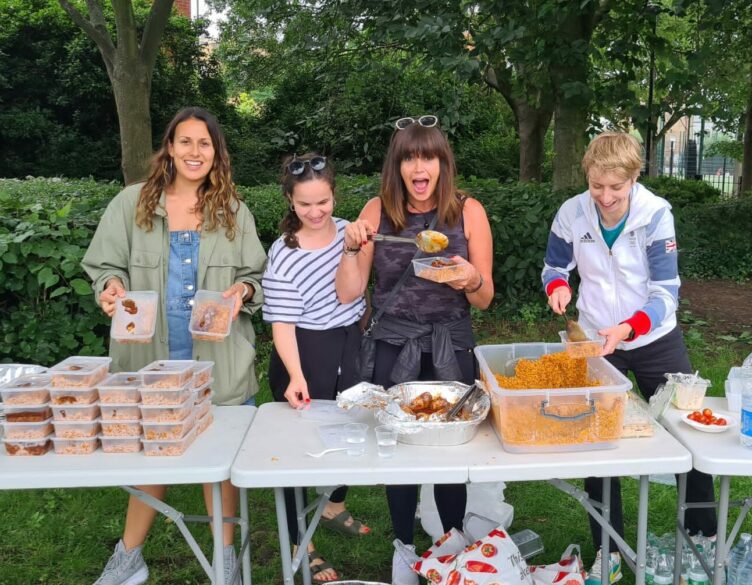 There was jellof and chicken to go around at the sports day with Hackney Quest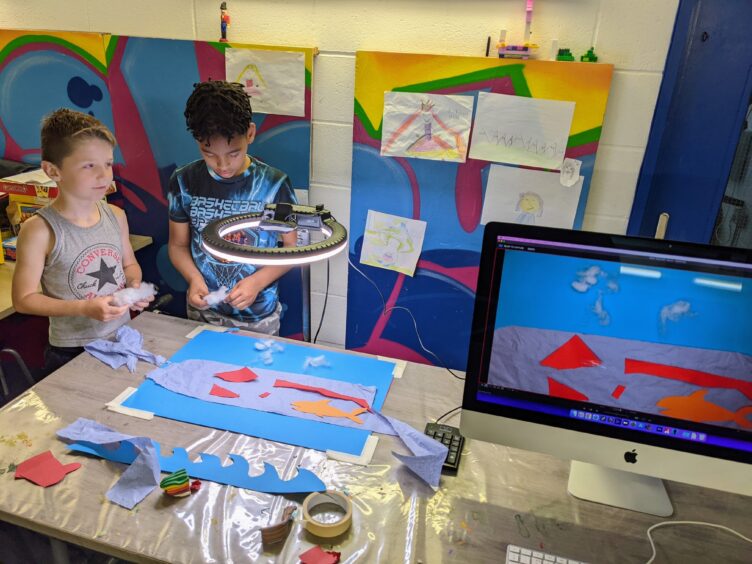 They'll get to showcase their work at London Youth's Animation Club exhibition
15 and Over
Being in a different stage of development, our older young people aged 15+ will have the Blue Hut to spend time with peers, use the music studio to produce tracks and experiment creatively and keep fit in our gym which is kitted out with boxing as well as strength training equipment and will be open four evenings a week for young people to work on developing their fitness and achieving their goals. Staff will also be on hand to offer general support, career advice, work coaching and job opportunities.
Throughout the summer, our:
In-house music production expert and Lead Youth Worker Angel will be available on set days to help out in the studio with song recording, production and mixing
For those who are more into dance, we'll have space available to practice
There'll be a graffiti workshop with SIR VICE on the 18th of August for those who are keen to shape up their street art skills
For anybody interested in co-planning activities by young people for young people, D.I.C.E will be at the Blue Hut every Monday working with girls aged 16-25 supporting them to explore their creative side and work on achieving their goals.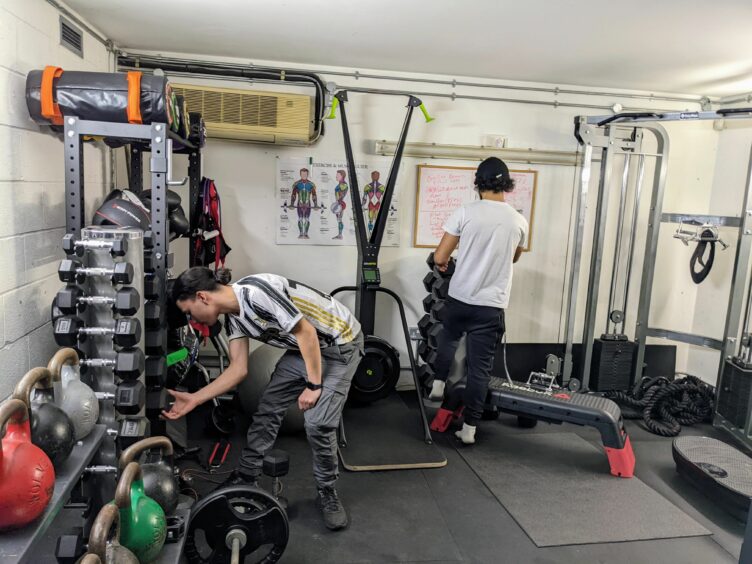 We'll have the gym open for our 15+'s to work on their strength and fitness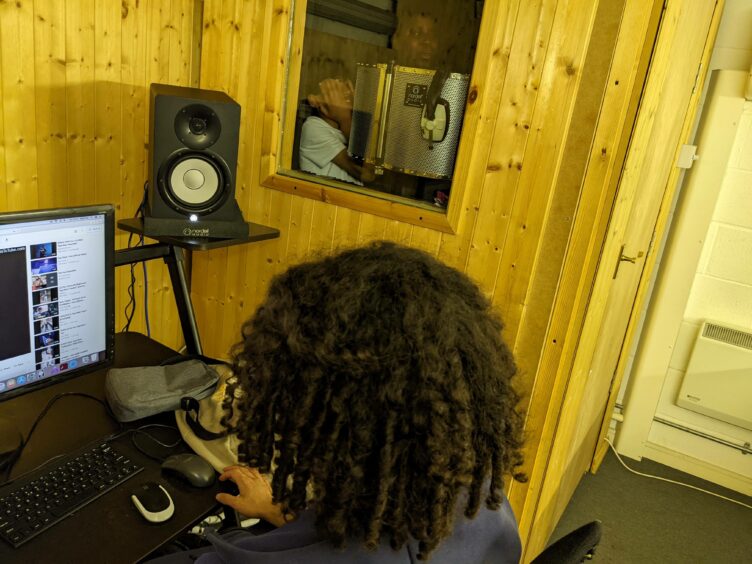 The music studio for mixing and producing tracks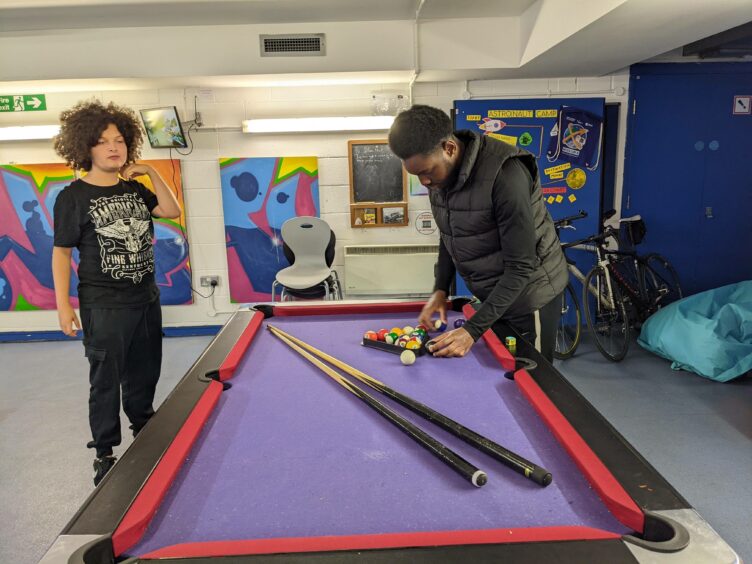 And the main hall for socialising with peers
We're hoping to see and support as many young people as possible this summer including new and existing members. For any questions about the centre or if you have a young person who's a bit nervous and would like to meet us beforehand and get an introduction to the Blue Hut Youth & Community Hub, please contact us.
You can email Rosie, our Senior Youth and Community Worker, or Angel, our Lead Youth Worker at rosie@skyway.london or angel@skyway.london and one of them will get back in touch with you.
See you there!