---
With continued restrictions as a result of the Covid Omicron variant, 2021 was a long and difficult year. Nonetheless, we're incredibly proud of our work as a team in continuing to support our young people and community. Following 2021, this 2022 we're planning more of the same, putting in just as much effort to provide consistent and reliable support to those who need it.
Dear Secret Santa
Despite restrictions, we're overjoyed that we were still able to run our Christmas Grotto in 2021. Although our capacity was reduced, we still managed to give out presents to 21 families, with 43 children opening a small present on the day. Fortunately, families were still able to take home two presents each to wrap up and give to their children on Christmas Day. Following a disrupted event, we hope next year things are back to normal so that we can reach as many people as possible in the run-up to this year's Christmas.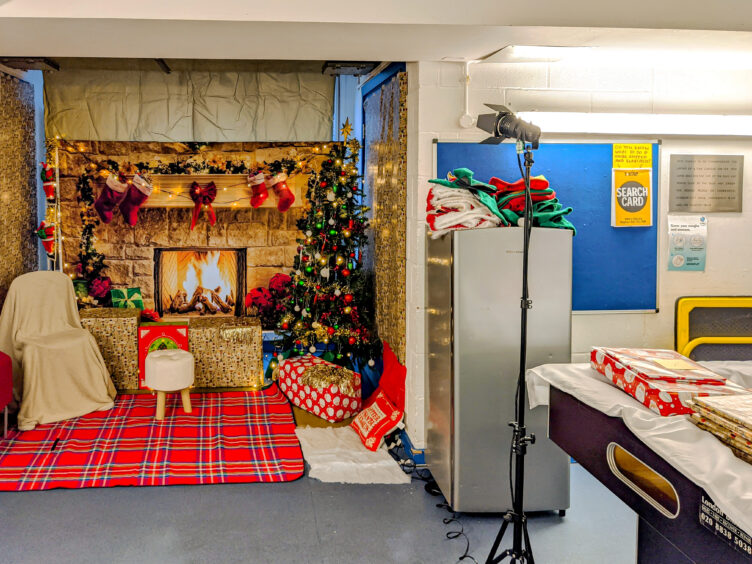 We gave out lots of presents to members of the community at our Christmas Grotto
On top of our Grotto, Sedulo gave us a donation of sacks of presents for community members. Thanks to their generosity, these members – who receive food support from us and who would not otherwise have been able to afford gifts for their children – all received gifts for Christmas. Together, we worked to deliver sacks of presents to 10 families with a total of 30 children, hand-picked according to children's interests and/or educational needs.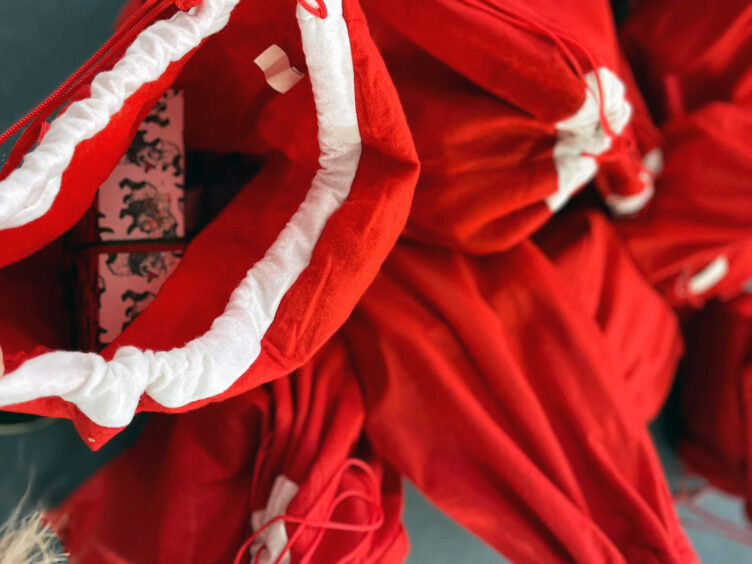 A close-up of Sedulo's sacks of presents
However, that's not all. As we had noticed that many of our older young people were often running out of battery on their phones when out and about, we came up with a gift idea for portable chargers. Unfortunately, our last session of the year was cancelled due to Covid but we gave out 30 chargers as presents to our regular attendees at the beginning of 2022. They went down a treat and now our young people have no excuse not to text us back.
Teenage Kicks 2021 edition
In 2021 a wintery edition of Teenage Kicks took place. Run over 4 weeks on typically cold Friday evenings, 18 teams took part across various age groups, with under 10's, 12's and 15's involved. It was great fun for everybody in the community. Wanting to see their stars, we had lots of parents coming down to watch the games. They enjoyed games lasting fifteen minutes, with seven minutes of extra time in the event of a draw and then penalties.
Following strong performances in the group stage, Generation Next came out on top in the under 10's final against NE Ballers with a well deserved 4-1 win; Adamant played a nervy game against Jellot Promotions but ended up winning on penalties in our under 12's final; and Adamant's under 15's lifted the trophy against NE Community in a disciplined 2-0 victory.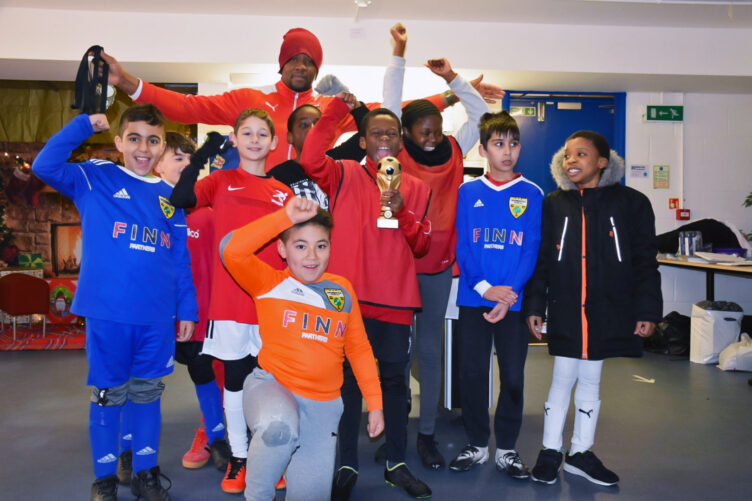 Generation Next, the winners of the under 10's group
our upcoming timetable
Beginning in January, the Blue Hut Youth & Community Hub will now be open 5 days a week. With an aim of reducing the risk of involvement with violence for young people in the local community, activities will focus on progression pathways, peer-to-peer work, youth-led social action, developing social and emotional skills, tutoring, resilience and outlook. Alongside this, regular sports activities will be running to target and support young people at risk. Furthermore, outreach and detached work will be done in the estates where young people hang out, as well as in areas with problems with gangs and anti-social behaviour.
In the community
Our community and family support workers will work with and liaise with schools, parents, adults and young people to focus on education, volunteering, community development, employment and skills support, parenting skills development and mental health/emotional wellbeing support this year.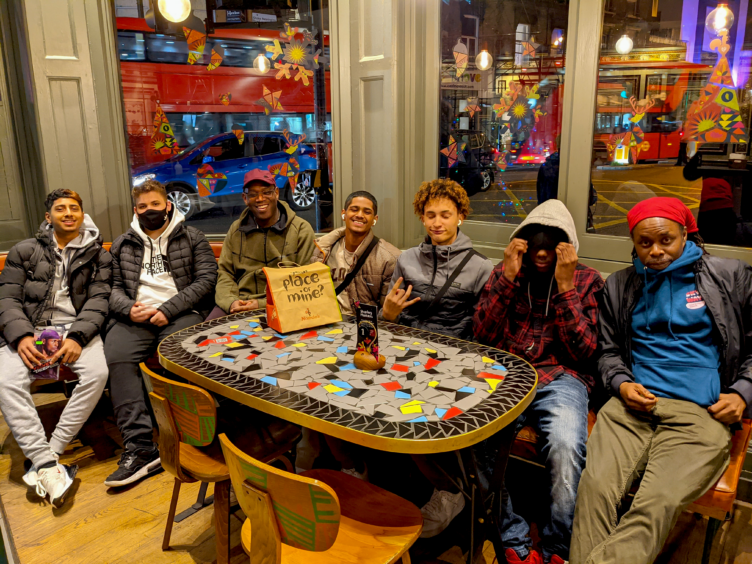 At Nandos with our Older Futures 15+ Group
For a full list of sessions for the new year see our Term Timetable