---
What do you do when your youth centre is closed, it's October, you live in a very rainy city and you have 50+ 6-18-year-olds to entertain? We found out the hard way this term when the Blue Hut had to close for five weeks for maintenance.
As the weeks went by and we kept on being told we still wouldn't be able to open, we had to come up with a rapid-fire plan for the week's sessions. Luckily, we came across some really interesting events and activities, and it has meant that our young people have been able to experience new things. This is one of the things we seek to do here at SkyWay, so it's been great that we've been able to use the closure as a means of providing our groups with the opportunities to expand their horizons.
That said, here's a roundup of what we've had on:
Superblue exhibition in Burlington Gardens
Our 16-year-olds loved the Superblue exhibition by A.A. Murakami. Inside, they explored a robotic forest with scented liquid bubbles, each one popping as it fell in their hands. It was a challenge to hold one for longer than a few seconds without it turning into a glowing mist. For some of our group, it was the first time visiting an art gallery, and on the way out they said how keen they'd be to see more art exhibitions.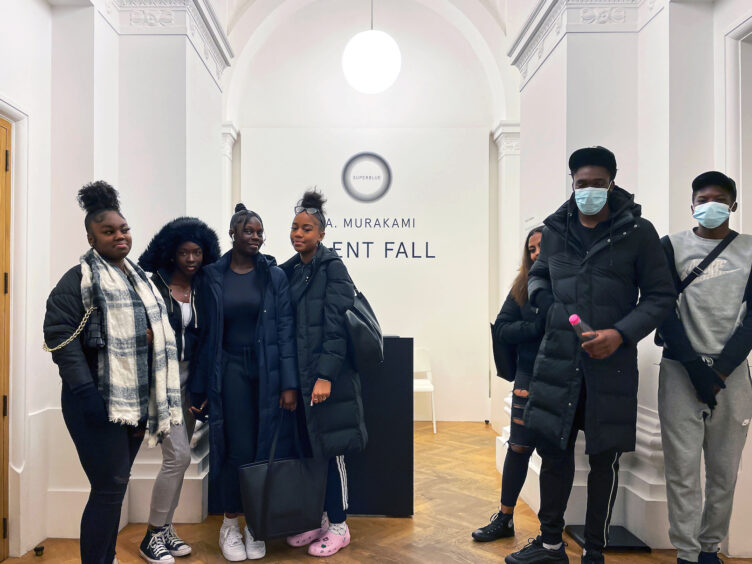 Opportunities like this help to expand young people's awareness of different fields like the arts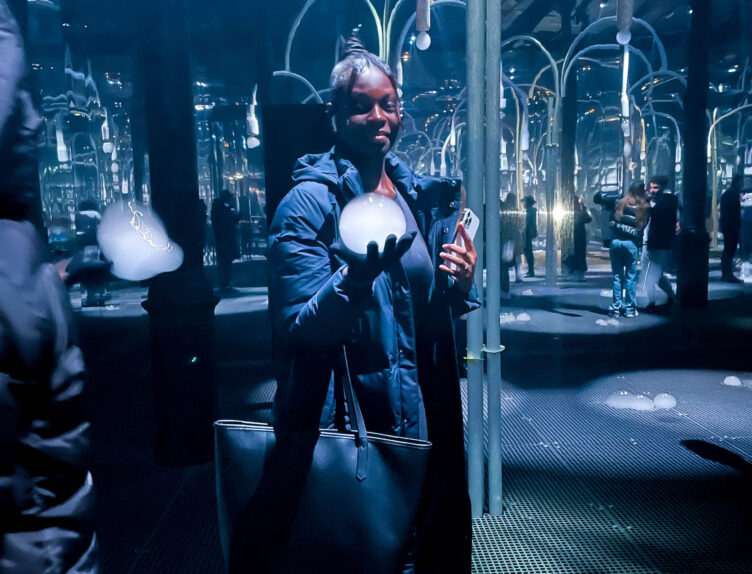 Glowing bubbles made a wonderful new experience for our 15+'s
We learned how to curl in King's cross
Living in London is fantastic because if you know where to look, you can try and experience new, and very unexpected things even after school on a Wednesday. Our 8-14s group took to curling (a winter sport that's a bit like bowling and darts and ice skating combined) like a polar bear to snow. We reckon we might have some candidates for the winter Olympics among them.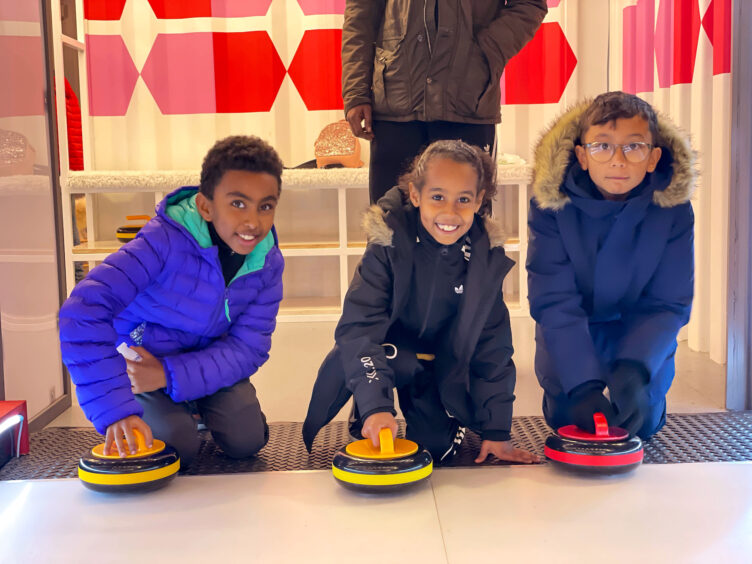 Our boys had a great time learning to curl at King's Cross in the run up to Christmas
We bowled and met new friends with hackney quest

Both our 8-14s and our 16+ groups had the chance to polish up their bowling skills. For our younger session, we partnered with Hackney Quest, and both groups were able to meet new friends with common interests and develop new friendships.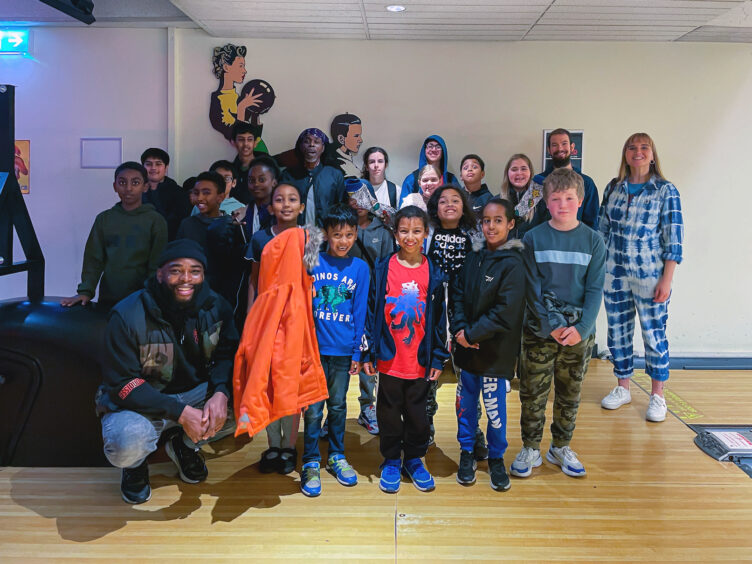 Partnership work makes for a great opportunity to develop new friendships
we settled back to watch a film
Our 16+ group came out in force to watch the new James Bond film at Vue Cinema in Angel. Some weren't sure they would enjoy it, but by the end, there were quite a few sniffles and misty eyes in the audience (if you know, you know). Experiences like these, however small, encourage young people to stick something out and give it a chance even if they're not sure it's for them – showing them that in trying new things your eyes can be opened to the value of something that you may never otherwise have considered.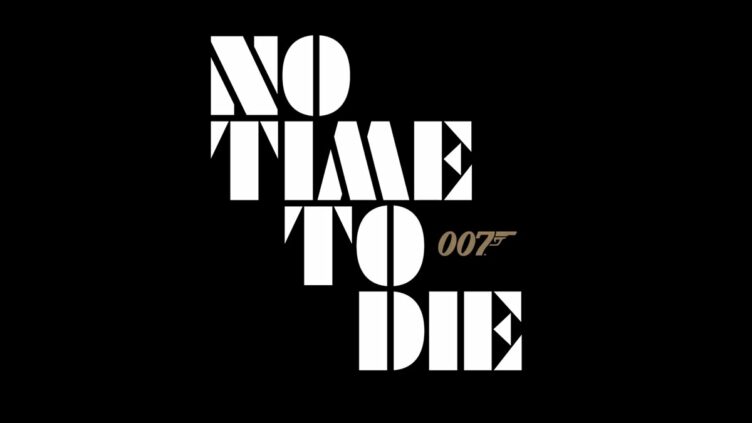 Daniel Craig's final outing as James Bond left some of our young people teary eyed
We got our bounce on at zapspace
Our 8-14s and 6-8s groups both had a whale of a time bouncing around Zapspace. They played dodgeball, gladiators and challenged themselves to go down the very tall drop slide. Our young people also developed their life skills by using the underground and learning about all of the different stops and lines, as well as how to navigate the tube maps.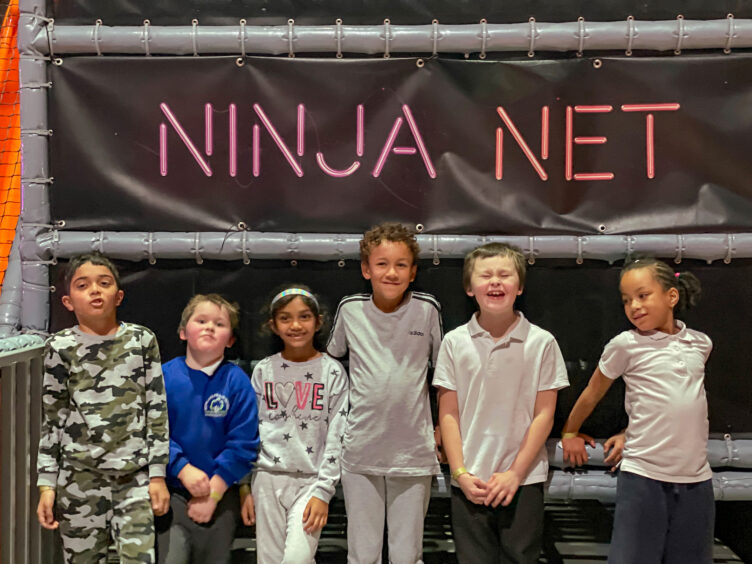 Our little ninjas showed off their trampolining skills
We had coffee catch-ups and group dinners
Activities and trips are fun, but it's also important to make time to talk. Our older group are still navigating the stress of further education, be that accessing grants, worrying about workload, or their future career pathways. Sitting around the table with a hot drink, or a nice plate of food is a great way to catch up on what's going on for young people, and give them advice or arrange practical help when they need it.
Finally, we used what's around us, made the best of it and had some fun
What do you do on a slightly drizzly day approaching Halloween? Well, there's obviously only one answer to that, and that's mummy races of course. Our young people had lots of fun wrapping each other in loo roll and racing each other up and down Shoreditch Park. If anything, it gave the young people (and other park visitors) a giggle.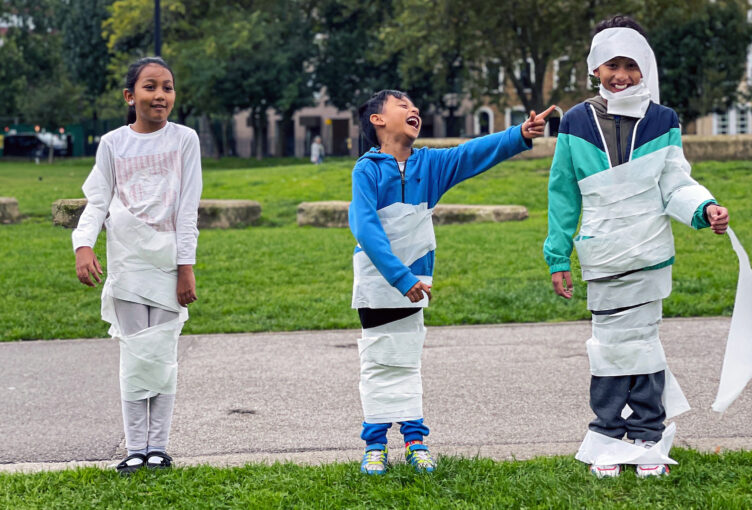 While we wait for maintenance work to be completed at the Blue Hut we'll be continuing to run external activities for our youth groups. For a full list of activities, times, and to see what's on check out our term timetable.