---
With a summer which was a return from over a year of having been in lockdown, the aim was to get our young people active, rebuilding their post-lockdown relationships and eating healthily. Our summer of 'Food & Fun' ran from 11 am-7 pm Mon-Thurs and included: sports sessions, art/creative workshops, a trip to Thorpe Park, the Snow Camp Programme – which taught young people to snowboard or ski while earning a certificate in the process, DR Bike – a free bike repair service for the community, dodgeball, football, and movie days at the Blue Hut Youth & Community Hub.
Creative workshops for 6-14's
Our Younger Futures crew donned their berets and artists' smocks for a range of creative activities. We made personalised drinking cups, anime-style self-portraits, tried styrofoam printing, and created masterpieces painted on glass.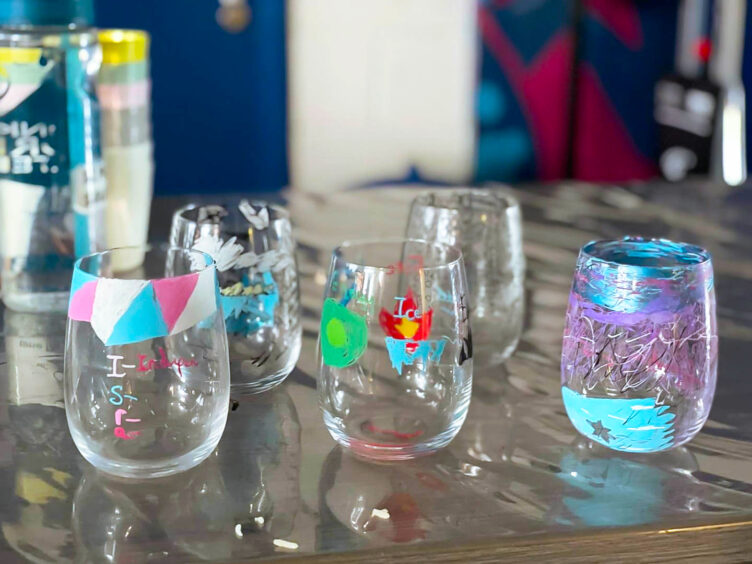 Our 8-14's group completed some glass art pieces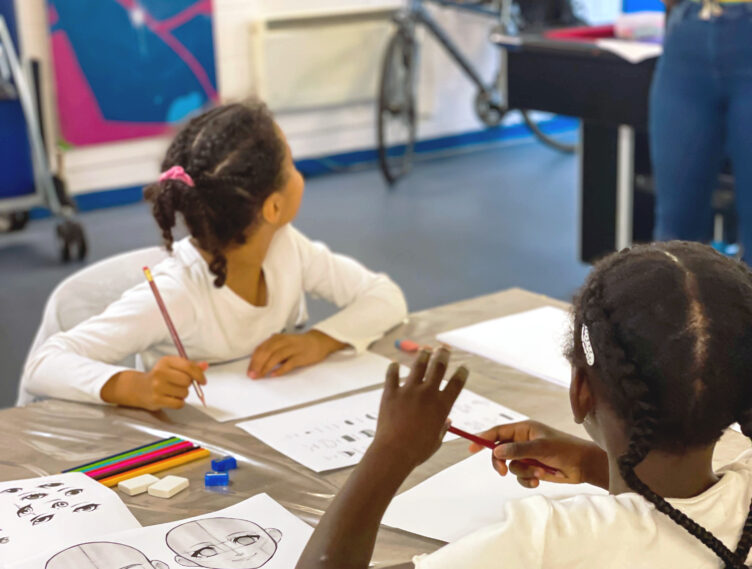 And took part in an anime drawing workshop
Creative Activities with our Older group 
Our 16+ group got creative with SIR VICE, a graffiti artist who helped them realise their creative visions in spray paint while brightening up the outside of Blue Hut in the process. The group also worked on their music projects, creating beats in the studio with production help from Ángel (our Communications Coordinator and one of our Lead Youth Workers who is a dab hand at music production and engineering).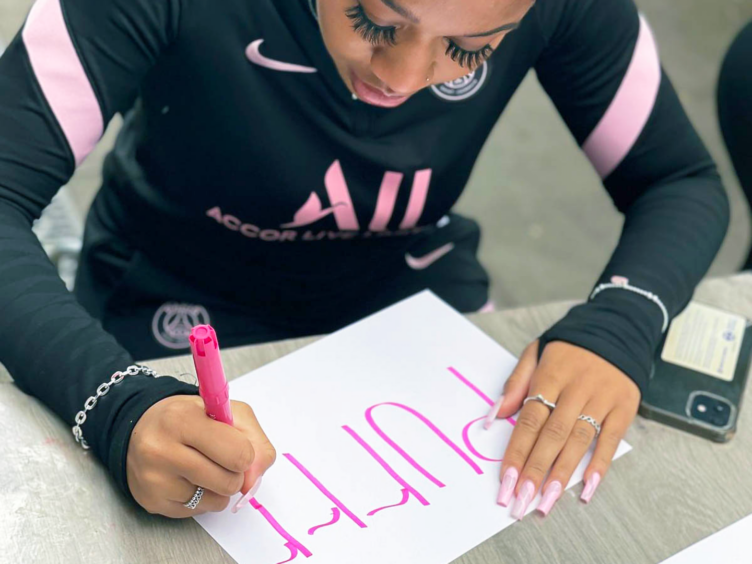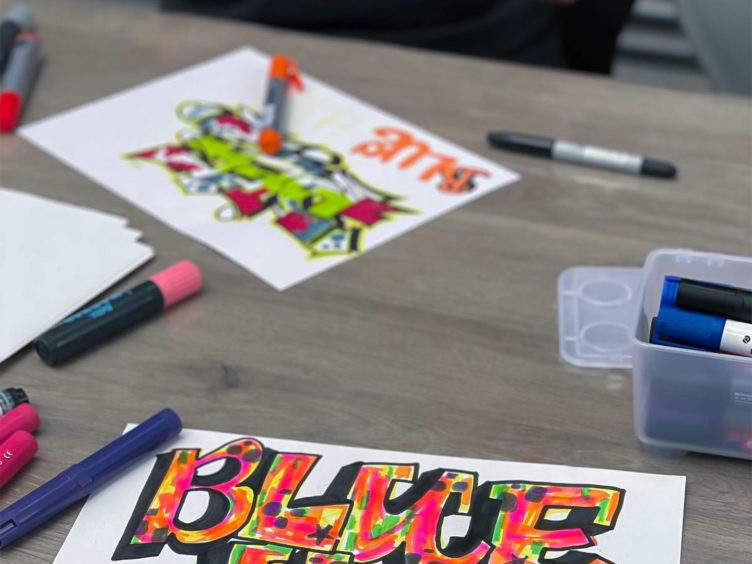 Some of the final designs that went up outside the Blue Hut Youth & Community Hub
Sports & Fitness

The aim of the game this summer was to get young people outside and moving after being cooped up for so long! Luckily we had an army of sports coaches running sessions for young people on our outdoor pitch. We played football, dodgeball and basketball, and even joined a giant sports day in Haggerston Park with Hackney Quest and other youth clubs and churches from across London.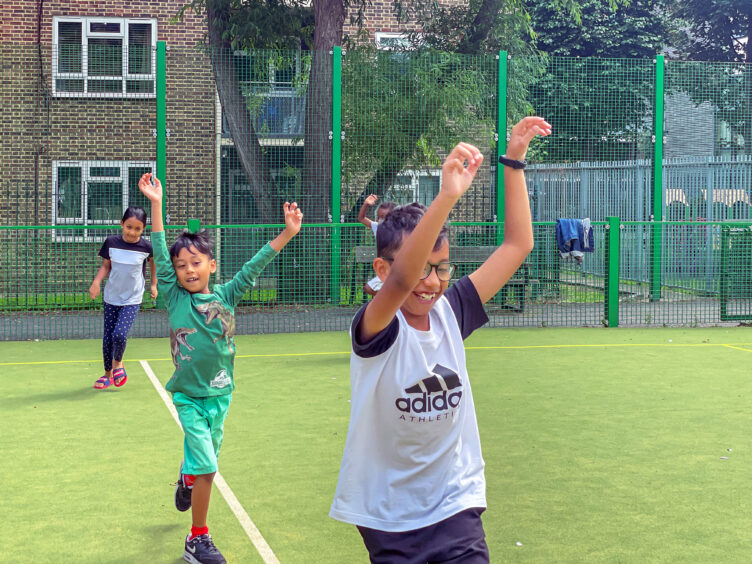 It's arm swinging time as our minis group do some dynamic stretching
Healthy Food
We were very grateful to have hot meals provided for 60 young people per day by Mama Leys who provided chillies, curries, pasta, jerk chicken and more for our young people. We also continued to support the local community with food every Thursday via our foodbank in cooperation with Humdingers and Bethel church.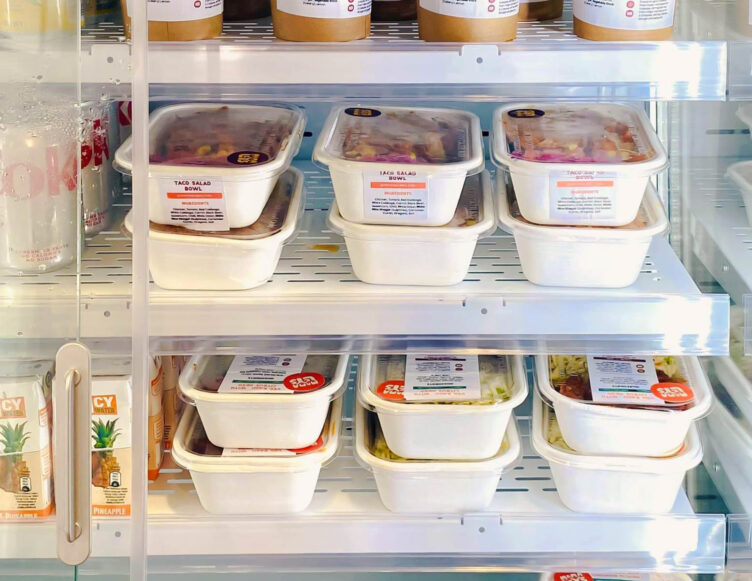 Tasty and nutritious meals provided by Mama Leys
Trips 
Young people enjoyed trips to Thorpe Park in July, and boys from our Peer and Older Futures group gained their Snow Camp qualification in August, learning snowboarding or skiing, as well as transferable skills like resilience, problem-solving and teamwork.

Dr Bike
Our young people were lining up to get their cycles serviced by Dr Bike, whose bike repair workshop fits in his customised cycle trailer! Some of the group were so interested in what he does, that they watched him at work and picked his brains by asking him lots of bike repair questions.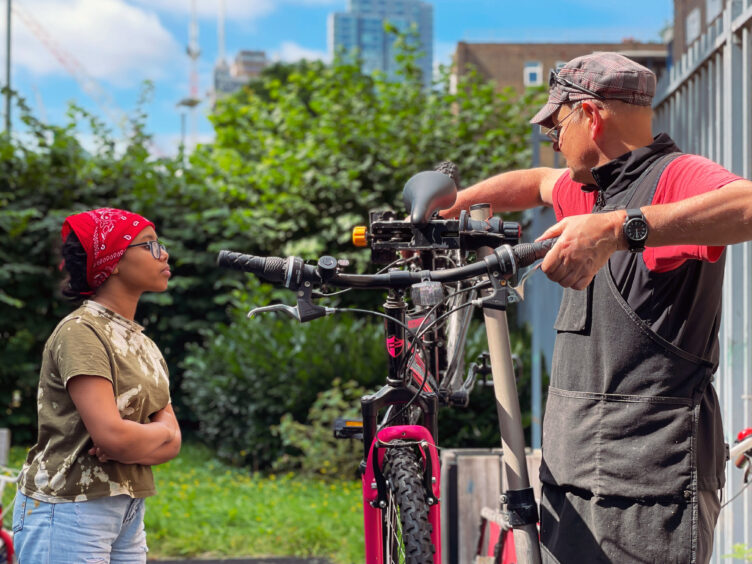 Fun and Games
Blue Hut is stocked with loads of board games and toys for young people to play with. During our games sessions we had: Lego tournaments, outdoor hide and seek, domino run challenges and a very popular (and competitive) game involving hula hoops, hopscotch and rock paper scissors.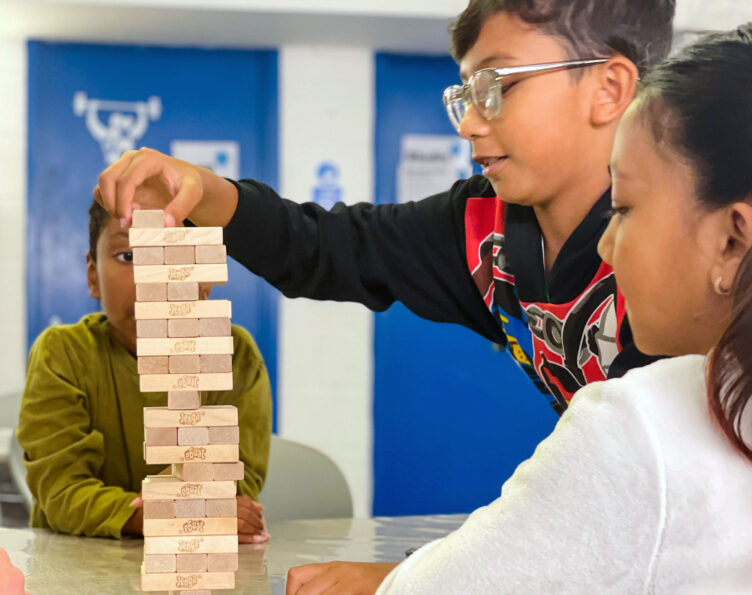 Community Events 
We bought the whole community together for two community BBQ days. Daniel and Lekan cooked up a storm with the help of our volunteers, while young people and families enjoyed delicious food which included chicken, steaks, and mac n' cheese. A special mention goes to Hanan who bought along some stunning hummus and spiced rice which was the star dish on the day.
Movie Days
After eating Mama Ley's healthy meals and doing lots of exercises, we decided to treat ourselves at the end of a bust summer programme with a movie day. Pizza, popcorn and Paddington bear… Now what could be better than that?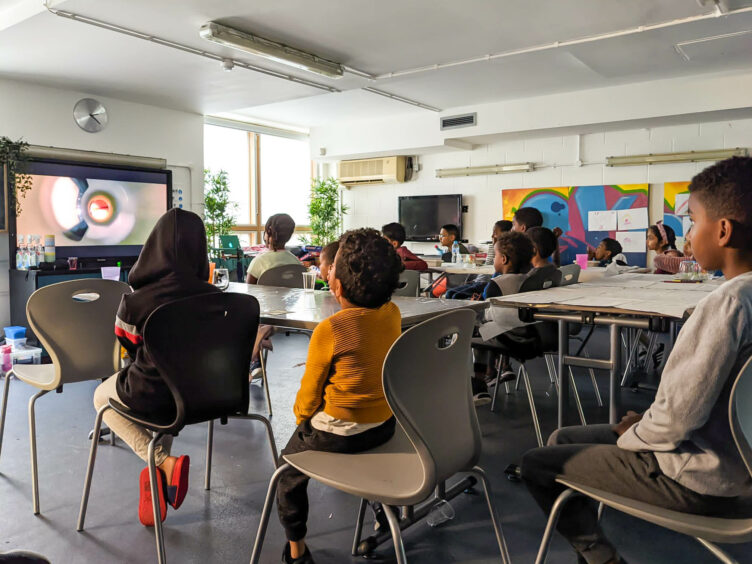 Overall our summer was a huge success and one that all of our young people thoroughly enjoyed. We're looking forward to doing it all again next year!
With summer over we're now back to our usual term time schedule. For a full list of activities, times, and to see what's on check out our term timetable.